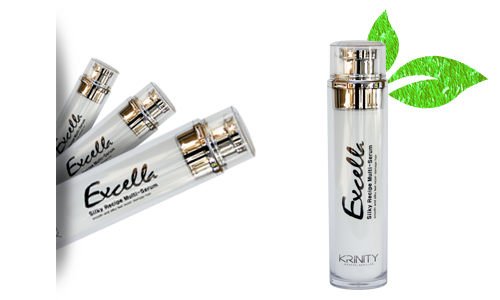 크리니티 멀티세럼(Krinity Multi Serum) 120ml
아르간오일(Argan oil), 해바라기유(Sunflower oil), 포도씨유(Grapeseed oil) 등 식물성 오일로 모발에 한올 한올 코팅되어 손상된 모발을 복원 및 회복을 시켜줄 뿐만 아니라 환경오염으로 부터 보호해드리며, 실크막 형성으로 산뜻하고 윤기나는 모발로 가꾸어 드립니다.
싸이클로메치콘(Cyclomethicone), 디메치콘(Dimethicone), 고분자 실리콘(High molecule silicone)의 이상적인 혼합으로 모발의 큐티클(Cuticle)층까지 흡수되어 모발의 자연스러운 불륨감과 부드러운 느낌으로 아름다운 머릿결로 가꾸어줍니다.
사용방법 :
소량을 양손에 문질러서 반복 터치하면서 사용 하십시오.
This unique serum containing argan oil, sunflower oil, grape seed oil and other vegetable oils allows every strand of hair to be coated and recover from previous damage. Your hair will be well protected from the environmental pollutants as well.
It will allow you to enjoy the silky and radiant hair. The ideal mix of cyclomenthicone, dimethicone and high molecular silicone will male your hair smooth and voluminous.
Directions :
Place small amount of multi serum in your palms and apply to your hair evenly.